Welcome to the Roswell Wiki
The Roswell Wiki is a free, public and collaborative project for all, to help create a definitive encyclopedia for the hit television show Roswell. If you're a new fan please know that this wiki contains many spoilers.

This wiki was created by Halliwell4eva on 23:12, December 2, 2007
Featured Character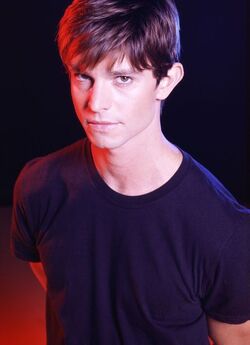 Max Evans
Max appears to be shy and introverted, though this is not his true disposition. Being a hybrid often forces him to hide his true self. Because he must conceal his true identity, Max is a complex character, very timid at times, yet passionate and carefree at others. Even before he knew that he was the clone of the king of Antar, Max emerged as the de facto leader among his friends."
Featured Alien Article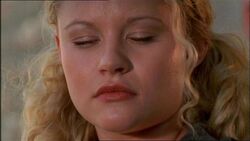 Mindwarping
Mindwarping is a ability unique to Tess Harding. With it, the user can manipulate a persons mind for various effects. The most prime use of it is creating illusions that can either be so realistic that the person thinks its actually happening or to the point of just seeming like daydreams or fantasies.
Featured Picture
Tess Harding uses an advanced mindwarp to create fire and kill the Skins.
Related articles:
Featured Video
Template:Video
Featured Quote
Liz: And, and even if it weren't I'm going out with Kyle. I mean, he's steady and loyal, and he appreciates me.

Maria: Sounds like you're describing a poodle..

--Liz to Maria on her boyfriend, Kyle Valenti.

Pilot
Did you know..?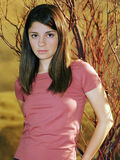 ---
Affiliates

(apply)
Recent Pictures